Home of the

Roadrunners!

Office (714) 532-7027 Fax (714) 281-0418 Absence (714) 628-5355
---
Curr
ent Events at
Canyon Rim
---
2015-2016 Prepackaged School Supplies


Order your school supplies
here
by June 17th, for a discount and free school delivery!
---

Kindergarten and Transitional Kindergarten Registration Forms 2015-2016


Registration for Kindergarten and Transitional Kindergarten begins Wednesday, March 4. Please print the packet
here
and return to school by March 13, 2015.
---
Ralphs Renewal Starting September 1st

Please learn about The Ralphs Community Contribution Program

here

. Everyone must renew each September. This program contributed approximately $6,000 to Canyon Rim last year by registering your Ralphs Rewards card to Canyon Rim and it costs you nothing!

---
Direct Donation and Company Matching



Without financial support, our kids will lose the academic enrichment programs that our teachers choose to supplement their grade level teaching goals. With direct donation, ALL the money directly benefits Canyon Rim and is a tax deduction for you! Since we are a 501 (c)(3) non-profit, many of your employers will match your donation to the PTA so please ask your human resources department about this option.
Here is a list of many companies
that match donations.


---



This year the PTA will once again join with Student Council to work with a charity for kids. Grants Wishes supplies small wrapped Happy Meal and other new inexpensive toys to CHOC hospital for their treasure boxes. Children undergoing treatments select a toy following a procedure to redirect their attention to something fun and exciting.
We want the kids in Student Council to be responsible for teaching their peers and lower grade students about how they can help bring a smile to a sick child at CHOC.
By choosing to give up their Happy Meal toy or reminding mom to pick up a little dollar aisle item at Target we are putting the success of this endeavor directly in the hands of our kids.
We hope you will support this great cause and your children in giving back.
Please review the list of requested donation items
here
.
---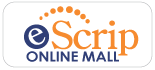 eScrip Online Mall - Do Your Online Shopping Here!

Enter the website through the logo link above and shop at many of your favorite online retailers including Amazon.com and ebay! We earn up to 16% of the purchase price. Remember to always start your shopping by entering through the above link so that Canyon Rim receives a percentage! Read here for more details!



---

Sign Up Your Grocery Shopping Cards!


Please register your Von's and Ralph's cards online and select Canyon Rim to recieve a percentage of your shopping dollars! There is no cost to you and a lot of benefit for our kids! Every September you must renew your commitment to support Canyon Rim. Read here for more details and to sign up!


---
Install Adobe Reader to View and Download Website Forms